All Your Favorite Flavors of Shakeology
Thursday, March 24th, 2016 at 4:40 pm
All Your Favorite Flavors of Shakeology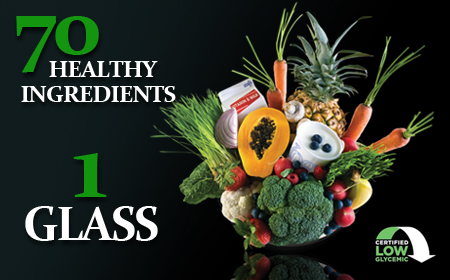 So you have tried most of the exciting flavors from Shakeology or have probably enjoyed all of them. Meanwhile, there is always that one or two superfood shake flavor that just keeps haunting you and you keep on craving for as well. Don't worry though because that is perfectly normal. You are not going nuts yet or anything like that. Besides, your are not the only one who is having that addicting feeling.
So, let's see what makes other Shakeology lovers stick to their favorite. You are not alone in your addiction. There are so many out there who are loving Shakeology as much as you do. It is a hard choice and a tough competition between 7 flavors namely Greenberry, Strawberry, Tropical Strawberry Vegan, Vanilla, Chocolate, Chocolate Vegan, and Cafe Latte, but they know exactly what they want and for sure, you do too.
Greenberry Loyalists
Shakeology is almost equal to Greenberry because it is one of those flavors that was launched first. And so through the years, it has built its strongest following of loyalists who can't get enough of it to this day. The thing about Greenberry is that the loyalists love it because its healthy green and they simply dig the intensified "berry" taste. Some do not mind taking it bare with just ice and water, while others prefer to make it even more enticing with fruits or veggies. Those who hit the gym feel that Greenberry is that refreshing semi-sweet smoothie they can count on to help them stick to their fitness goals. They also turn to this Shakeology flavor for that fresh break from Chocolate or Strawberry.
Strawberry Junkies
Child, teenager, or adult, there is no shame in getting addicted to Strawberry and Tropical Strawberry Vegan Shakeology. In fact, Strawberry junkies are so proud to make their cravings known when it comes to this irresistible flavor. The classic Strawberry milkshake is what most of them fall for and the feelings grow with every gulp. Some even don't mind if its the only meal replacement shake that they drink each day because they do not get tired of its sweet, natural Strawberry sensation.
Because of this, the creators of Shakeology made a vegan version of Strawberry and created something familiar and at the same time unique with Tropical Strawberry Vegan. This dense nutrition shake takes Strawberry addicts to a new high because its undeniably tropical, tangy, and sweet. They thirst for it like a fruit cocktail and enjoy its creamy smoothness. And of course, the vegans highly appreciate it as they don't have to deal with the powdery bland taste other supposedly vegetarian beverages have. Instead, they have a delicious, light, and juicy vegan drink that's surprisingly high in protein, phytonutrients, antioxidants, adaptogens, and the like.
Vanilla Rooters
Die-hard Vanilla fans are so into this Shake-o so much that every sip feels like heaven to them. They don't even mind licking the glass clean if that is what is takes to have more of this luscious and extra-creamy drink. And no, nobody ever gets bored of Vanilla because it is one the most flexible of all flavors and consequently most thrilling as well. You can have it any way you want it and any flavor you choose it to be. For the fans, its about starting your day right by having Vanilla Shakeology and feeling satisfyingly full for hours.
Chocolate Addicts
It is not that hard to enjoy chocolate but with Chocolate Shakeology, you have more than 77 reasons to get addicted with this dense superfood shake. The taste is nothing short of chocolate. In fact, the addicts confess that it is very sinfully chocolatey and mouth-watering. As one chocoholic would put it, you can't wait to have Chocolate Shakeology and when you do get to drink it, it's gone too fast that you can't wait for the next day to come so you can have it again.
Of course, it would not be complete without the vegan version of chocolate. Vegans love chocolate too and they have found their sanctuary in Chocolate Vegan Shakeology. It is actually soy-free and non-dairy but it tastes yummy and creamy altogether. Importantly, the chocolate addicts assert that there is none of that gritty feel or nasty after-taste. The best thing about it is that, it is so deliciously creamy that you will forget that it is vegan and that it is a complete meal replacement shake.
Cafe Latte Neophytes
Cafe Latte is a newbie in the flavor department of Shakeology but is already showing a lot of potential. It is not only dedicated to coffee enthusiasts out there but also to those who would love a caffeine fix daily. You see, this Cafe Latte Shakeology has only 25% caffeine as compared to a cup of Joe, so no guilt feelings whatsoever. The most important thing about this newest sensation from Shakeology is that, it gives you everything you desire in a Cafe Latte when it comes to flavor. It is creamy, tasty, and bold!
Now, do you wanna be a part of this Shakeology flavors frenzy? Which flavor do you think you will want to be intimate with? Well, stop wondering and start tasting! There is a Shakeology sampler and it will allow you to have a taste of the different flavors in one pack. Get back to us as soon as you find your one true love.

Filed under: Meal Replacement Shakes • Shakeology
Like this post? Subscribe to my RSS feed and get loads more!