Classic Bestseller Vanilla Shakeology
Tuesday, February 23rd, 2016 at 3:26 pm
Classic Bestseller Vanilla Shakeology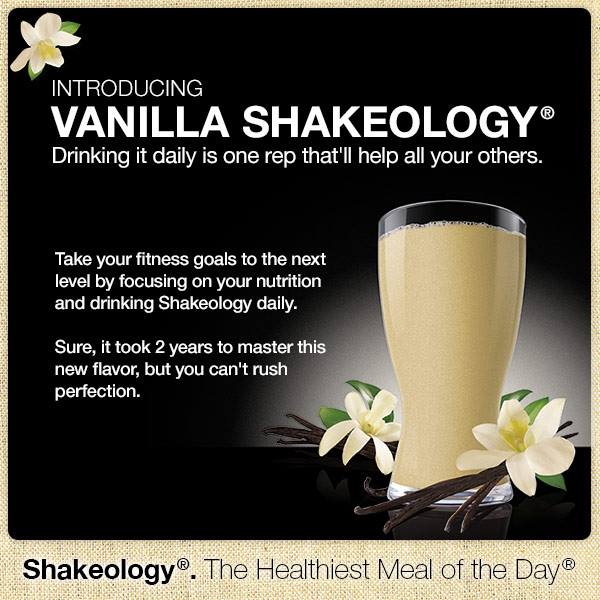 Put your hands in the air if you love Vanilla! Vanilla is one flavor which will never go out of style. Decades can come and go, but Vanilla will always be well loved and most sought-after from Generation X to Generation Z. With Shakeology though, you will love it even more. Vanilla Shakeology is the fifth flavor to hit the market but since then, it has continued to warm the hearts, and stomachs, of thousands of consumers.
Organic Vanilla Beans of Madagascar
Vanilla Shakeology is nothing short of a yummy dense nutrition shake. You know of this flavor as creamy and irresistibly semi-sweet. But it just got better with Shakeology because its creamier and naturally sweet! It is formulated from pure, organic vanilla beans that had been grown in Madagascar and sourced ethically. If you have seen the 2005 hit animated movie Madagascar, you will remember those funny bunch of animals – a lion, zebra, giraffe, and hippo – who were shipped back to Madagascar, Africa.
So why is it that those vanilla beans have to be sourced from Madagascar when it is so far in the south-east coast of Africa? Shakeology wants the best there is in the world, so if it's from Africa that vanilla beans are the greatest and healthiest, then Madagascar it is. The same goes for the rest of Shakeology's ingredients as well. Yes, absolutely, more than 77 of its superfood ingredients are from the world's best and nothing less. You need not go far.
Exotic and Delicious Vanilla Shakeology
It is easy to love Vanilla Shakeology smoothies for two reasons. First is that, on its own, it is undeniably delightful. And two, it transforms into a different flavor when you add your other favorites to it. It doesn't matter whether its fruits, nuts, or cold coffee because it can go with almost anything and Shakeology brings out the best in flavors. You can just switch flavors with a wink of an eye and turn your Vanilla Shakeology into chocolate, berry, or cafe latte. Should you want to put this flavor's versatility to the test, you can try some mix suggestions. But of course, the recipe combinations are endless.
Just add peanut butter plus ice and you have an instant milkshake that tastes like ice cream. Mix it up with some blueberries and orange juice, then it could be your next favorite. Make it even more refreshing by adding watermelon, ice and water. Try banana and avocado with your Vanilla Shakeology and you will love it even if you are not that into vanilla. For pumpkin persons, you can have this shake with coconut water, cinnamon, nutmeg, ice, and last but not the least, pumpkin. With Vanilla Shakeology, there is simply no room for boredom.
Rock Your Taste Buds with Vanilla Shakeology!
This Vanilla-flavored Shakeology is so smooth and creamy that you can have it day or night as a meal replacement. For breakfast, you can pump up your energy by adding unsweetened almond milk, a shot of espresso, and organic cacao powder. Top it with unsweetened cacao nibs plus organic coconut flakes, and it is going to make your day. If you like it better for lunch then you can have a vanilla latte, Shakeology style with cooled brewed coffee as well as unsweetened almond milk and pure maple syrup. For dinner or as a snack, you can have it extra rich with red grapes, all-natural peanut butter, unsweetened almond milk and ice to taste.
The Vanilla Shakeology Experience
What if you have never tried vanilla or you never liked it before? Then it is time to change your mind and enjoy vanilla at its most delectable with Shakeology. A serving of Vanilla Shakeology is good with a cup of water. You can make it thicker by adding ice to the mixture in a blender.
So there you have it. You can make your healthiest meal of the day simple or creative – you hold the reigns. Just keep in mind that when it comes to flavor, your Shakeology has legit vanilla and it is a surefire bestseller.

Filed under: Meal Replacement Shakes • Shakeology
Like this post? Subscribe to my RSS feed and get loads more!