Do Meal Replacement Shakes Work for Weight Loss?
Monday, June 13th, 2011 at 8:52 pm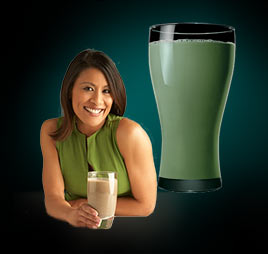 Do meal replacement shakes really work for weight loss?  Over the years meal replacement shakes have been becoming very popular, but is it for good reason? Meal replacement shakes offer most people something very valuable, convenience and nutrition and when it comes to weight loss these are two very important ingredients.  These are not the only two ingredients but they will definitely help on your weight loss journey .
Not all meal replacement shakes are created equal so you will need to do you home work when buying a meal replacement shake. The first thing I always suggest is to make sure your shake has an unconditional money back guarantee. This way you will know that the company stands behind their product. Next thing you should do is read the label. This is very important since you do not wanted to be getting a lot of junk, sugar and fillers.
Stay away from artificial sweeteners like Sucralose, Aspartame and Splenda.
Once you choose the right meal replacement shakes they will help you lose weight and if you add in some moderate exercise you will surprise yourself.  The good meal replacement shakes are high in nutrition and low in calories thus replacing a high calorie meal like a McDonald's Super Sized Big Mac Meal with a low 150 calorie shake like Shakeology will definitely benefit you.  You could potentially be cutting out around 800 calories just by replacing a meal like this with a healthy shake. You can obviously see how this will help you lose weight.  If you did this for 1 meal a day for 6 days a week that would be about 4800 calories you eliminated from your diet and not to mention all the processed food and unhealthy fats.  3500 calories is a pound so you would lose almost 1 1/2 pounds a week by just doing this one simple thing.

Filed under: Meal Replacement Shakes • Shakeology
Like this post? Subscribe to my RSS feed and get loads more!