Reviews on Chocolate Vegan Shakeology
Wednesday, March 2nd, 2016 at 12:46 pm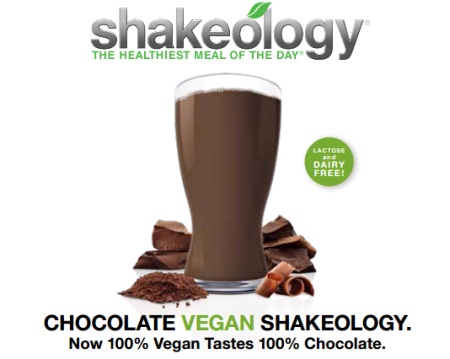 Chocolate deserves to be Vegan and with Shakeology, you will have the perfect kind of Chocolate Vegan. Back when Shakeology started, it had only two flavors and it was just Chocolate and Greenberry. Creamy Chocolate Vegan joined the Shake-O family in June 2012 and even if there are now 7 yummy flavors, it still rocks the taste buds of thousands of followers.
Today, Chocolate Vegan Shakeology is super delicious with its reformulated flavor. It is not just 100% chocolate but most importantly, it is 100% vegan. So like always, you can count on it to be your most nutritious meal replacement shake as well. If you want a lowdown on how much customers and coaches love these vegan shakes, then you have come to the right place. Shakeology has a Fan Page and they have posted their opinions about this particular flavor on Facebook.
Chocolate plus Vegan equals Satisfaction
Do you love Chocolate? Are you Vegan? If your answer is yes to both questions, then you have just found your piece of heaven in Chocolate Vegan Shakeology. A customer felt so addicted to it that she would sometimes go to the extent of licking the insides of the already empty bag. That's how delicious this Chocolate Vegan Shakeology is.
It is also a soy-free beverage but customers like it better compared to other vegan shakes because of the real chocolate taste. Apparently, the others on the market that they have tried are not that pleasant to the taste buds. One customer even described that some would taste like dirt and sometimes even worse. They have also discovered that the others have awful aftertastes. So, this Chocolate Vegan from Shakeology is such a relief for them.
Meanwhile, for chocoholics, the yummy flavor satisfies them even when its non-dairy. For people who are lactose-intolerant, non-dairy beverages like this one can prove to be helpful. Customers are grateful for this soy-free and non-dairy option from Shakeology. One in particular appreciates that there is no whey or milk in it as she is allergic to them. A social media specialist from Beachbody considers it as his go-to flavor because it satisfies his chocolate fix without the guilt feelings afterwards.
Better than Plain Chocolate
Customers and coaches alike find a better alternative in Chocolate Vegan Shakeology. Most of them drink it daily as a meal replacement for breakfast, lunch, and even dessert. They like the smooth texture and they find it to be less gritty. It also tastes more chocolaty but is not that sweet. Because of this, they are able to fulfill their sweet cravings the healthier way. Others find themselves loving the yummy goodness more than the regular chocolate. Since its Vegan Shakeology, they have also noticed feeling better after drinking it. This is especially true as they find it to be much easier on the stomach.
To the Next Level
You can still add some more to your Chocolate Vegan Shakeology to make it extra exciting. It blends well with other ingredients so it is perfectly fine. One customer mixed it with almond milk and she liked it because for her, it tasted like fudgesicle. Another one added fresh strawberries and all natural peanut butter and he was more than happy with it. A recipe called Banana Nut Bliss may also entice you. Just mix a serving of Chocolate Vegan, unsweetened vanilla almond milk, a medium-sized banana, chopped raw walnuts, ground cinnamon, and some ice to taste. You know just from the ingredients that this recipe is gonna rock!
The reviews have everything good to say about Chocolate Vegan Shakeology and what better way to confirm this than to have a taste yourself. Surely, you will be deeply satisfied as well.

Filed under: Meal Replacement Shakes • Shakeology • Uncategorized
Like this post? Subscribe to my RSS feed and get loads more!