Shakeology Review- Why I Love Shakeology
Thursday, December 1st, 2011 at 10:20 pm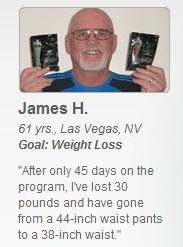 My Shakeology review. So I have been drinking Shakeology for over 2 years now and there is no slow down in sight. Why? Because I love Shakeology. There are no other meal replacements shakes on the market that even compare to Shakeology and I use the term meal replacement shake lightly. Why? Well, I don't use Shakeology as a meal replacement. I drink Shakeology for the pure nutritional value that it provides my body and I drink it in addition to a meal. I am not trying to cut calories since I do extreme work outs like Asylum and P90X.  I need all the calories I can get but the key is to get nutrient dense calories and that is what Shakeology provides. With over 70 ingredients Shakeology fills in the nutritional gaps that I can't get from food.  Have you seen the Shakeology Ingredients? If not check them out. I am certain you will be impressed.
If you are trying to lose weight, cut cravings, need more energy or get more regular then you really need to give Shakeology a try. Shakeology is not a drug or a stimulant but something that will help your body function more efficiently over time.  It really is amazing what you feel like when you are properly nourished instead of filling up with food that contains no nutrition at all. (ie fast food)
Everyone always says that when writhing a Shakeology review you have a biased opinion. Well guess what, every review is an opinion. The best thing to do is to order your Shakeology (on home direct to save money) and give it your own review for 29 days. If you do not like it send back the empty bag for a refund (less shipping of course). All I can say is the longer I drink Shakeology the better it gets.
I hope this Shakeology review helps you reach the decision to make a change today!!!  Start putting something in your body that is totally nutritious. Any Shakeology questions just let me know.
Be sure to check out the video below.
Filed under: Shakeology
Like this post? Subscribe to my RSS feed and get loads more!