Shakeology vs 310 shakes: The Ultimate Face Off
Monday, February 1st, 2016 at 10:44 pm
Shakeology vs 310 Nutrition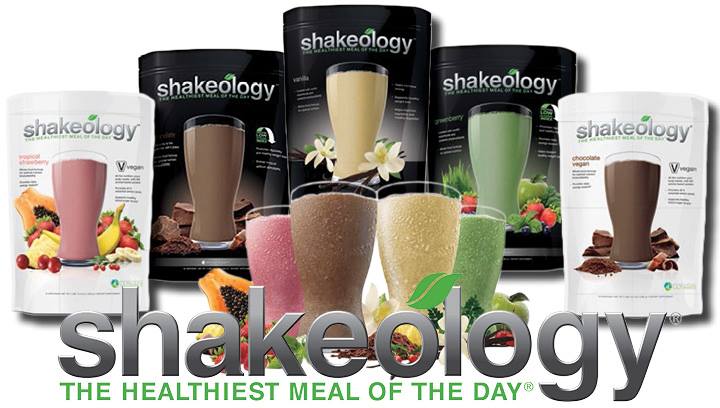 Now that there are more choices available in the market, choosing a meal replacement shake has become easier. However, how does one go about getting the perfect one to do the job? How do I know that indeed, what I currently have is giving me exactly what I need?
Its time to get down to the nitty-gritty and dig deep into the rabbit hole. Through a good friend's recommendation, I have been counting on Shakeology to sustain me and I have become an avid fan ever since. But, how do I know that its the best shake in town when I haven't tried anything else? I did a bit of snooping around and found that 310 Nutrition shakes seem a worthy contender. I personally know of some people who are into it and I want to see what it can offer up against Shakeology. For my own benefit, I will be as objective as I can. Who knows what I will discover!
310 Shakes First
I want to get to know 310 first and I discovered that it has this Triplex Protein profile that is specially trademarked for them. The best of protein sources are in 310 shakes including Whey Protein Isolate, Whey Protein Concentrate, Milk Protein Concentrate and Pea Protein. Moreover, 310 Shakes are very much into what is pure and so you will not find fillers, chemical additives or ingredients, and soy protein in there.
310 Shakes main focus is sustainable weight loss via a meal substitute in a form of a protein shake. It can help you get to your fitness goals. The company itself strives towards being an industry leader by surpassing the product standards of close competitors.
So What About Shakeology
While 310 Shakes Nutrition is out there to beat the rest, Shakeology's mission is to fill up what the others have missed out. This is because, apparently, what's missing is also what our body needs the most. Instead of focusing on just protein, it also has antioxidants, pro and pre-biotics, fiber, digestive enzymes, adaptogens and others that make it a superfood kind of meal replacement shake. Like 310 Shakes, its into whats natural as well so its ingredients are unprocessed, uncooked, and come only from whole food sources.
The Price Difference: Shakeology vs 310 Shakes

I get my Shakeology direct from their site and it usually costs me around $130 for a 30-day supply when I have it delivered to my apartment. I was surprised when I placed an order for 310 Shakes as I only paid $75 and it was already good for 28 days with shipping included. Both offer automatic monthly shipping that can save you some money in the long run. At this point though, the $55 price difference made me think if Shakeology is worth the higher price.
When I got the package, my question got answered immediately. A scoop of the 310 shake is 25.2 grams while 1 scoop of Shakeology has more at 42 grams. So yes, considering the grams per scoop, there is not much difference when it comes to price. However, if you're short on funds and you don't want to miss out on your protein supply, $75 is easier to shell out than $130. Needless to say, 310 can be a good alternative for someone looking for a lower price and less ingredients.
Checking out the Shakeology Label
Since it is health shakes we are talking about, it is imperative to look at what's inside each one – the calories, ingredients, vitamins, nutrients, etc. If you are like me and you are also counting calories, then that would be 90 for 310 Nutrition Shakes per serving and its 130-170 calories for Shakeology (depending on flavor). It appears that Shakeology has more calories but this is not an issue with me because it would mean that I could actually just drink a shake and it will be as good as one meal – making it true to being a meal replacement beverage. I also feel full longer so I don't easily get hungry or crave for more.
On the other hand, if you're trying to keep it low with your calories to suit your diet or weight-loss targets, then you can go for 310 Nutrition. In this case, it is also best as a snack or something to grab in between meals. You will also be happy to note that 310 shakes boast of its 100% fat free calorie source so that's another point when maintaining a low-fat diet. As for the hunger signals, I have yet to observe this over time with 310 because it does have Pea Protein as mentioned earlier. What this kind of protein does is to delay the process of a hormone called ghrelin so it doesn't signal your brain that you're hungry too fast. My colleagues say this does work but I have yet to find out.
When it comes to protein content content, Shakeology has 1 gram more than what 310 shakes have. (most flavors)
Shakeology vs 310 Nutrion ShakesTaste Department
Why is taste so important? Well, I intend to enjoy my shake everyday so I don't want a scenario where I have to force myself to take it and end up hating it each time. It has to be a part of my daily routine that I look forward to so the taste really has to be very enticing.
If there is one thing that I know for sure with any and all Shakeology flavors is that they are really great tasting. Whether you have Chocolate, Strawberry, Vanilla, or Green Berry, you are sure to get full satisfaction from it. I personally like Chocolate and if I compare it to the real thing, its quite lavish and tasty. I also have a new love in their recently introduced Cafe Latte flavor because it has helped me get my dose of coffee more – minus the guilt.
I am sorry to say that I am not as satisfied with the flavors from 310. They've got the four basic ones Strawberry, Chocolate, Vanilla, and Mocha. Apparently, they had a change of recipe sometime last year to make healthier shakes but it may have unfavorably affected the taste. I can tell just by looking at the shakes side by side that 310 is lighter in color that the taste is not as rich as that of Shakeology. I tried their Chocolate first and it had this weird aftertaste that I didn't like at all. One factor could be that it has been stripped of the sugar, fat, and carbs.
I think that if you are someone like me who has been used to something as delectable as Shakeology, you might find 310 a bit bland. If you probably mix it up with some fresh fruits or the like, then it might taste better. It is not going to be the same though.
While flavor is not 310's best suit, its quite better in terms of consistency as it is thicker. Again, if you like to mix it up with say, a beverage, it does blend well. The texture is not chalky so it does not clump up.
Verdict Reached: I'll stick with Shakeology for a healthy shake filled with over 70 healthy ingredients.

Filed under: Meal Replacement Shakes • Shakeology
Like this post? Subscribe to my RSS feed and get loads more!