The Best Ever in Shakeology Boost
Friday, January 29th, 2016 at 2:11 pm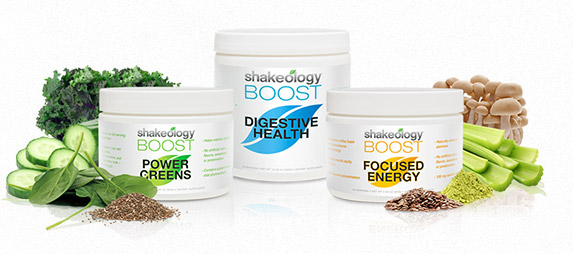 Put your hands together for Shakeology Boost and get ready to take your existence to new heights. It has been six years since that time Shakeology rocked your world with highly nutritious and flavorful shakes that gave you the wholistic sustenance that you deserved. But it simply never stops. Just when you thought it couldn't get any better, Shakeology has boosted it up to the highest level and continues to expand its family.
Shakeology Boost is dense nutrition on steroids. Not that it literally contains steroids but it gets you where you want to be extra-fast. How is this made possible and how healthful is it?
Customized and Personalized
Shakeology values your individuality and understands your need to customize. And so Boost was created to help you achieve your goals the way you want it in a convenient manner. Let's say Chocolate is the flavor of your choice. You can add on any of the Boosts available to make it even healthier than before depending on your lifestyle. There are 3 kinds that you can choose from and each of them is guaranteed to take you further. There's Focused Energy Boost; Shakeology Power Greens Boost; and finally, Digestive Health Boost.
The awesome thing about it is that, it is good to add to any of your fave beverages as well. It is easy but effective and you just pop it in when the need arises. It's perfect for those super hero moments when you got to supercharge to save the world.
Shakeology Focused-Energy Boost
In this lifetime, you probably have tried some energy drink to get you going through the day or night. While it does the job as expected, remember that it has to count on sugar, some chemicals, and lots of caffeine to make it effective. Surely, it also has artificial flavoring, color, or sweeteners, as well as preservatives that are undeniably harmful. If you have a highly-demanding career, imagine what that will do to your body in the long run when you continue to consume it.
Shakeology's Focused Energy Boosts have none of these but all the benefits that will support you with whatever it is that you need done competently. The energy spike that you will experience will only come from ginseng and a minimal 100 milligrams of caffeine that's derived naturally from green tea and guarana. It gives you the option to quickly perk up while staying healthy. You will have more focus, become more alert, and be able to think as clearly as purified water. This is the kind of Boost you ought to have.
Shakeology Power-Greens Boost
Not too many people like munching on vegetables even if they know it's good for them. But no more worries now. Power Greens Boosts are here to save the day. Enjoy an entire serving of highly-nutritive vegetables that also help with your bod's acid-alkaline balance. Only a scoop and it's like your eating 1/3 cup of cucumber, 2/3 cup of your leafy greens and 1/3 celery stalk. If you take Vanilla Shakeology or any other flavor plus this Boost, then you are gonna have a happy palate plus a hefty body there. There is no limit when it comes to green veggies because the more you have them, the healthier you get. This is also a fun and expedient way to incorporate some more greens to your daily diet. What more can you ask for?
Shakeology Digestive-Health Boost
Fiber has been the in-thing for health enthusiasts and for a good reason. However, most Americans do not get even just half of the amount that is recommended daily. So there goes bloating, irregularity, and discomfort that ultimately spoils your day. It's time to get that internal plumbing back into shape with Shakeology Digestive Health Boost. Get this Boost into your system and benefit from a 7-gram, fully potent blend of soluble as well as insoluble fiber that sets it apart from other fiber supplements which have soluble fiber only. Mix it up with a Chocolate Shakeology and 52% of the fiber you need daily will already be satisfied.
Choose your kind of Shakeology Boost and start living the life!
Click here to order Shakeology Boost: Digestive Health
Click here to order Shakeology Boost: Focused Energy
Click here to order Shakeology Boost: Power Greens
Filed under: Meal Replacement Shakes • Shakeology
Like this post? Subscribe to my RSS feed and get loads more!